About Norfolk Sister City Association
NSCA Mission Statement
The mission of Norfolk Sister City Association (NSCA) is to foster understanding, friendship, cultural exchange and cooperation among the people of Norfolk, Virginia and its international sister cities.
Goals
Norfolk Sister City Association is part of Sister Cities International. NSCA is a nonprofit citizen diplomacy organization that creates and strengthens partnerships between the City of Norfolk, VA and its international partner communities. We strive to build global cooperation at the municipal level, promote cultural understanding and stimulate economic development.
Sister Cities International is a leader for local community development and volunteer action. We motivate and empower private citizens, municipal officials and business leaders to conduct long-term sister city programs. We believe that sister city programs involve two-way communication and should mutually benefit partnering communities.
Our goals are to:
Celebrate the cultural diversity of Norfolk and its sister cities
Educate youth about global citizenship through NSCA's Young Global Citizen Program
Facilitate a broad range of linkages between Norfolk and its sister cities
About Sister Cities International
Sister Cities International Mission Statement
Promote peace through mutual respect, understanding, & cooperation — one individual, one community at a time.
Sister Cities International
Our mission reflects our belief in the power of personal connections.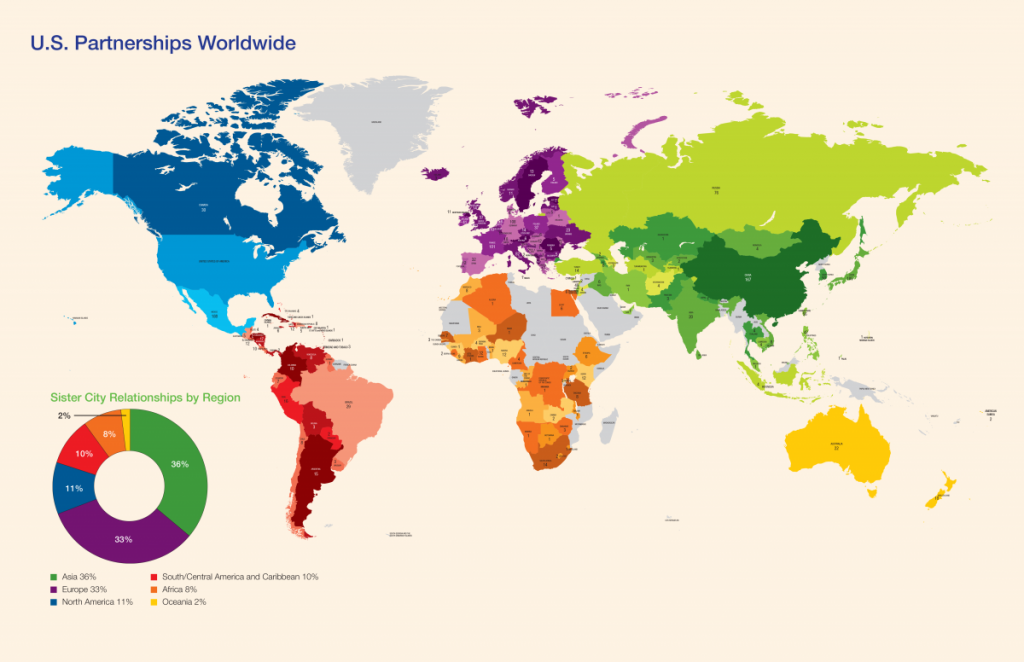 Since our inception in 1956, Sister Cities International has worked to create global relationships based on cultural, educational, information and trade exchanges.
The result? Participants developed lifelong friendships that provide prosperity and peace through person-to-person "citizen diplomacy."
Today, we continue to expand our reach and strengthen existing relationships. Our members boast exchanges in arts and culture, business and trade, youth and education, and community development that not only bring them friendship, but help them to tackle the world's most pressing issues at the local level.
Our mission is as strong as it was decades ago when President Eisenhower first established the People-to-People program. As he said in his legendary speech:
"If we are going to take advantage of the assumption that all people want peace, then the problem is for people to get together and to leap governments–if necessary to evade governments–to work out not one method but thousands of methods by which people can gradually learn a little bit more of each other. "